BEAR UNIFORM CONSIGNMENT SALE
Here is your chance to SELL or DONATE outgrown uniforms and BUY pieces that are in great condition!
RECEIVING DATE: Monday, June 22 - 10 a.m. to 2 p.m. in the Bear Cafeteria
Please bring your pre-priced clothing on hangers - rack ready.
You will receive 50% of the sales price.
The other 50% goes to support the PTA (or you can donate 100% to the PTA).
SALE DATE: Tuesday, June 23 - 10 a.m. to 2 p.m.
HALF-PRICE SALE & PICK-UP: Wednesday, June 24 - 10 a.m. to 2 p.m.
Volunteers are needed and get to shop early!
Please contact Tondra Shambray at 334-294-7819
or Tshambray@libertybank.net for more info.
***Forms are available for tags and price guide. - Search under the FORMS section on the website - Use "Consignment" to find forms.*****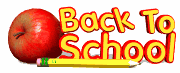 Back to School Nights
August 10: 5:00 – 3rd grade; 6:15 – 2nd grade
August 11: 5:00 – 5th grade; 6:15 – 4th grade
August 12: 5:00 – 1st grade; 6:15 – Kindergarten


August 13th - First day of school for students
BEAR MISSION STATEMENT
We will ensure a safe, caring environment where students are engaged in learning and are inspired to achieve to their fullest potential.
BEAR VISION STATEMENT
Bear is a place where every student is motivated to become a creative and critical thinker and to develop a strong foundation for lifelong learning.
OUR BELIEFS
For Bear Exploration Center's staff to be successful in this mission, we believe that:
· Every individual has a right to a quality education;
· Every individual can learn and deserves to be educated to the best of his or her ability;
· Every individual deserves to work and learn in a safe, clean, supportive, moral, and stimulating environment;
· Every individual is unique, worthy, and deserves to be treated with dignity and respect;
· Every individual can be a lifelong learner who not only knows but knows how to find out;
· Every individual needs to be held accountable for his or her own actions;
· Every individual needs developmentally appropriate learning activities and challenging expectations at all levels to increase performance;
· Every individual needs to be a creative and critical thinker; and
· Educators, parents, students, and the community share the responsibility for the support of the school's mission.