Reading Motto: Our Students will be Well Prepared this Year by Cooking with the Best Ingredients:
Math, Science, and Technology
Cooking with the best ingredients makes a great meal at home and school.

Classroom Christmas Party Information
Our Christmas parties will take place over a three day period. They will be held:
Tuesday, December 17 from 2:30-3:15 – Kindergarten & 1st Grade
Wednesday, December 18 from 2:30-3:15 – 2nd & 3rd Grades
Thursday, December 19 from 2:30-3:15 – 4th & 5th Grades
Parking: Make sure that you are parked in a manner that will NOT interfere with our regular dismissal procedures.
No Siblings: No younger or older siblings should attend the parties. The parties are for the students in the classroom and their parents only.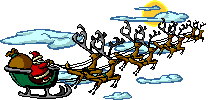 Winter Holidays - December 23rd - January 3rd
Students return Monday, January 6th
OUR MISSION STATEMENT
The mission of Bear Exploration Center, the premiere elementary magnet school for mathematics, science, and technology, is to ensure a safe and caring student-centered higher level learning environment with an enriched curriculum so each student can achieve his or her highest potential, develop a strong foundation for lifelong learning, and become a highly motivated, accepting individual who is able to perform in our ever-changing technological society, with the support of students, parents, educators, and the community.
OUR BELIEFS
For Bear Exploration Center's staff to be successful in this mission, we believe that:
· Every individual has a right to a quality education;
· Every individual can learn and deserves to be educated to the best of his or her ability;
· Every individual deserves to work and learn in a safe, clean, supportive, moral, and stimulating environment;
· Every individual is unique, worthy, and deserves to be treated with dignity and respect;
· Every individual can be a lifelong learner who not only knows but knows how to find out;
· Every individual needs to be held accountable for his or her own actions;
· Every individual needs developmentally appropriate learning activities and challenging expectations at all levels to increase performance;
· Every individual needs to be a creative and critical thinker; and
· Educators, parents, students, and the community share the responsibility for the support of the school's mission.