0 P.M.Upcoming Events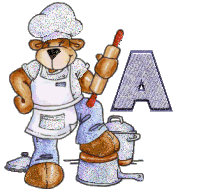 Technology and Garden Showcase
Tuesday, March 11, 2014
Right after PTA meeting you are invited to visit the garden and several rooms
to see our technology integration at Bear





Yearbooks on sale March 3-14(Forms go home last week of February)
(blank yearbook forms can be found under forms section)

PTA, Garden Showcase and Technology Showcase - March 11, 2014

Spring Break (No School) - March 24-28

WBEC Technicians and Anchors - Go to forms to find a 2nd semester schedule
Bear Exploration Center for Mathematics, Science, and Technology
Reading Motto:
Our Students will be Well Prepared this Year by Cooking with the Best Ingredients:

Cooking with the best ingredients makes a great meal at home and school.
OUR MISSION STATEMENT
The mission of Bear Exploration Center, the premiere elementary magnet school for mathematics, science, and technology, is to ensure a safe and caring student-centered higher level learning environment with an enriched curriculum so each student can achieve his or her highest potential, develop a strong foundation for lifelong learning, and become a highly motivated, accepting individual who is able to perform in our ever-changing technological society, with the support of students, parents, educators, and the community.
OUR BELIEFS
For Bear Exploration Center's staff to be successful in this mission, we believe that:
· Every individual has a right to a quality education;
· Every individual can learn and deserves to be educated to the best of his or her ability;
· Every individual deserves to work and learn in a safe, clean, supportive, moral, and stimulating environment;
· Every individual is unique, worthy, and deserves to be treated with dignity and respect;
· Every individual can be a lifelong learner who not only knows but knows how to find out;
· Every individual needs to be held accountable for his or her own actions;
· Every individual needs developmentally appropriate learning activities and challenging expectations at all levels to increase performance;
· Every individual needs to be a creative and critical thinker; and
· Educators, parents, students, and the community share the responsibility for the support of the school's mission.